The Weingarten Center hires Penn students who seek to use their knowledge & experience to support their peers
245
Peer Educators on the Weingarten Team!
Peer Tutors 
Work with small groups of students in specific courses to assist in the learning of content knowledge. 
Workshop Leaders 
Lead weekly discussions with larger groups of students. Workshops emphasize collaborative problem solving & application of content. 
Peer Tutoring Information
Courses with Open Positions
You are welcome to apply to tutor courses not listed. You would be contacted should an opening for which you qualify arise.
ACCT 1020
ASTR 0001
BE 2000, 3010
BEPP 1000, 2500
BIBB 2110
BIOL 1101, 1121
CHEM 1011, 1012, 1022, 2210, 2410
CIS 3200
ECON 0100, 2100,  2300
ENGR 1050
FNCE 1000, 
MATH  1070, 1300, 1400, 2410, 3120
NRSC 2110
NURS 0061, 0068
PHYS 1010, 0102, 0150, 0151
PPE 3001
PSCI 1800
STAT 1020
Workshop Leader Positions
Meet our Student Leaders!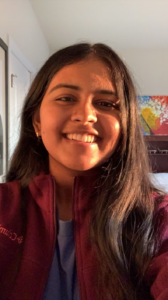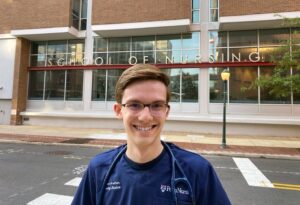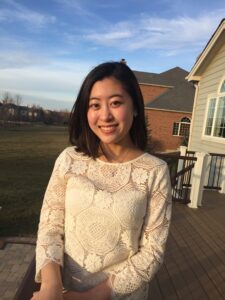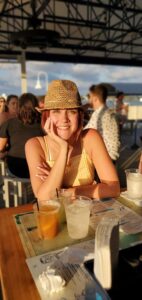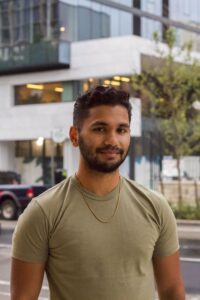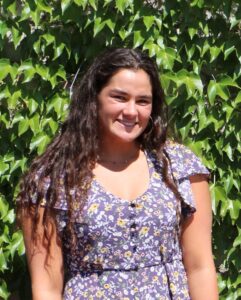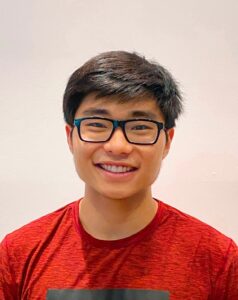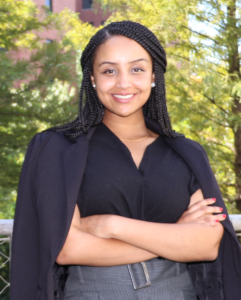 I'm a senior in Nursing with a minor in Global Health. I wanted to be a tutor mentor to help other nursing students succeed at Penn by providing strategies that have worked for me and my tutees over the years! After graduating this year I'm planning to work as at a Children's Hospital as a pediatric nurse and continue my volunteer work with reducing health inequalities in traditionally underserved populations.
I'm a senior in the College studying Economics and Political Science. I'm a member of the swim team! One of my favorite things about Penn is the campus because Locust is beautiful all year round. After graduation I'm working in Consulting. My favorite thing about tutoring is meeting new athletes every semester and helping them succeed as they transition into college.
I'm Nardos Mecuria, I'm a senior in Wharton double concentrating in Finance and Behavioral Economics and minoring in Psychology. I grew up moving around internationally and have called Johannesburg, South Africa home for the last 7 years. After Penn, I plan on working in management consulting for a few years before going to law school to get a JD/MBA. I love to travel and explore different cultures, try out new restaurants, and watch soccer (I'm a huge Chelsea fan!). My favorite thing about being a tutor is sharing my experiences and knowledge with students and getting to know them better. I wanted to become a tutor mentor so that I could advise new tutors about the best tutoring strategies and tactics that I've learned from my last 2 years as a tutor at Penn.
One of the most special aspects of Penn is the tremendous academic support which exists for all students. As a tutor with the Weingarten Center, I enjoy working with students to help them reach their academic goals. As a junior nursing student, I work to integrate clinical experiences into the learning process. Through the use of case studies and clinical scenarios, it helps to better the learning process. The Penn community is one that is extremely tight-knit with an emphasis on supporting the success of all students.
I'm a senior in the College majoring in biochemistry. I'm originally from the suburbs of Chicago. The main areas I help tutor are general chemistry, organic chemistry, biochemistry, and physics. In addition to serving as a tutor and tutor mentor for Penn's Weingarten Center, I am involved in the Penn Bioethics Journal and Service Link. I also conduct exciting research on metabolic diseases in the Lazar lab at Penn. I am so thankful for the wonderful, talented communities Penn has introduced to me. I wanted to be a tutor mentor to give any kind of advice to both beginning and experienced tutors, including suggestions on fostering healthy tutor-tutee relationships, preparing for online and in-person tutoring sessions, and adapting to each student's unique learning style. Many tutors have also begun their experience over the pandemic when tutoring was strictly held online, so I wanted to reach out to and help them transition to tutoring in an in-person setting. I myself had many questions about tutoring when I first began, so I am beyond grateful for this opportunity to lend a helping hand to new tutors who may have similar questions or concerns.
"Ayan is a Junior studying Chemistry in the College of Arts & Sciences. He's actively involved in undergraduate research in the Department of Chemistry and interested in working in drug discovery as a career. He is the coordinator for the Organic Chemistry Workshops and a former facilitator. He loves teaching, cycling, and going on walks near the BioPond at night."
Hello! My name is Miles Kim, and I am a sophomore studying neuroscience at Penn. I love tutoring because I love working with and learning from tutees in a relationship that everyone wins from! Another reason why I love tutoring is because it offers me the opportunity to pay forward the tutoring that I have received for my classes, as the tutors of today were the tutees of yesterday. I think the Weingarten Center at Penn offers great opportunities for tutors and tutees to build strong, mutually beneficial relationships that can help improve life at Penn and beyond. My advice to new students is to learn good time management skills, to get help when you need it, and to pay forward the help you receive!